The Salvation Army of Quincy - Pathway of Hope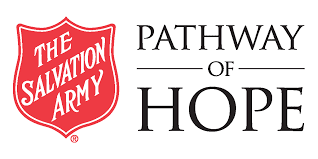 Program Description
Through involvement with Pathway of Hope, parents/families with at least one child under the age of 18, are introduced to The Salvation Army and other services that are available within their community.
The Pathway of Hope case managers are here to assist its families in a variety of ways. Each has his or her unique story and list of services with which Pathway of Hope can assist.
Pathway of Hope includes services such as
• A network of support
• A sense of community
• Holistic programs
• Spiritual guidance
Our case managers act as service connectors to
• Job training • Health services
• Housing options • Legal services
• Childcare & education • And much more
What does Pathway of Hope involve?
Caring for a family's needs today, while building a strong future, can be challenging. The Salvation Army Pathway of Hope case managers walk alongside clients as they navigate through the Pathway of Hope journey.
Hours of Operation
Monday-Friday, 09:00 AM-04:00 PM
Eligibility Requirements
Children in the household under 18
Cost of Service
Free